It's Miracle Monday again and it's the eve of the election. And if you are like me, you are probably feeling a little nervous.
My sweet Mom forwarded me this in an email the other day and it put my mind at ease.
Top 10 Predictions No Matter Who Wins the Election:
1. The Bible will still have all the answers.
2. Prayer will still work.
3. The Holy Spirit will still move.
4. God will still inhabit the praises of His people.
5. There will still be God-anointed preaching.
6. There will still be singing of praise to God.
7. God will still pour out blessings upon His people.
8. There will still be room at the Cross.
9. Jesus will still love you.
10. Jesus will still save the lost when they come to Him.
And God approves this message!
ISN'T IT GREAT TO KNOW WHO IS REALLY IN CHARGE??
If you have a miracle you would like to share, it's easy to participate. Just post a miracle on your blog and link it back here using Mr. Linky below.
Please mention "A Mom's Life" and my URL in your post. And if you want, you can use the Miracle Monday button in your post as well.
PLEASE NOTE - when linking make sure to link to your Miracle Monday post. Do not link to the front page of your blog.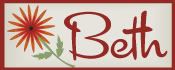 Miracle Monday is now closed. Please come back next week if you would like to post a miracle!