In January, I told you about
Taylor
.
She was the 10 year old who had been hit in the eye with a pellet from a soft pellet gun. She had severe corneal damage and bleeding behind the eye and had lost vision from this eye.
After remaining propped up for 5 days (sleeping that way as well) and wearing an eye patch she still could not see. It was determined that Taylor had a traumatic cataract.
After much prayer on the part of her mother and friends, a retinal specialist told them that Taylor would eventually be fine. She would need glasses and would need to have cataract surgery in a few years. And Taylor gradually began getting her vision back.
But now the doctors are saying that she can't wait for the cataract surgery. Currently, WITH glasses, her vision is only 20/200.
The doctors wanted to implant a special lens. The cost of the lens and surgery was going to be $5000. Taylor's mom, Michelle, does not have medical insurance and wasn't sure how she was going to pay for this.
Michelle and her friends began praying for another miracle and then she received a wonderful call.
The eye surgeon is going to donate his time. The lens maker is going to donate the lens and the Children's Volunteer Network is going to pay the surgery center. And after this surgery Taylor will have 20/20 vision again!
When he had gone indoors, the blind men came to him, and he asked them, "Do you believe that I am able to do this?" "Yes, Lord," they replied. Then he touched their eyes and said, "According to your faith will it be done to you"; and their sight was restored. Matthew 9:28-30
Do you have a miracle or an answered prayer you want to share?
It's easy to participate in Miracle Monday. Just post a miracle or an answered prayer on your blog and link it back here using Mr. Linky below.
Please mention "A Mom's Life" and my URL in your post. And if you want, you can use the Miracle Monday button in your post as well.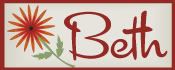 This edition of Miracle Monday is now closed. If you have a miracle you want to share, please go to this week's edition of Miracle Monday and post it there. Thanks!