It's Miracle Monday and I'm dragging this morning so I'm going to be brief.
For the last two weeks, Tracy Berta at Thirsty For Him, has shared two wonderful miracles in the life of her mother.
When her mother, Shirley, was 6 years old, she contracted polio. She literally woke up in the middle of the night and couldn't move.
Normally in 1943 either you died from polio or you were left using crutches for the rest of your life.
At the hospital Shirley was put into an iron lung. When she was in the iron lung, she prayed.
After they sent her home, she prayed.
For at least a year she was paralyzed but she continued to pray and her family continued to pray as well.
When the nurses came to fit her for leg braces, they found little Shirley walking!
And in Tracy's words, "It was a miracle!"
Please read all of Tracy's miracle here. And there was another miracle in Shirley's life that you can read about here.
Now I'm headed off to get another cup of coffee to see if I can shake the cobwebs from my head this morning!
Do you have a miracle or an answered prayer you want to share?
It's easy to participate in Miracle Monday. Just post a miracle or an answered prayer on your blog and link it back here using Mr. Linky below.
Please mention "A Mom's Life" and my URL in your post. And if you want, you can use the Miracle Monday graphic in your post as well.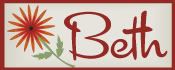 This edition of Miracle Monday is now closed. Please come back next Monday if you would like to link to a miracle on your blog. If you are looking for other miracles, please check our Miracle Monday archives located on the right sidebar.