Happy Miracle Monday!
Many of you may be familiar with Amy over at Signs, Miracles and Wonders.
Amy's son Spencer was born in December of 1999. Minutes after he was born, Amy knew something was wrong because he wasn't crying.
He was taken to the NICU where the doctors stabilized his breathing but early the next morning a nurse observed him having what she thought was a seizure. He was medicated for the seizure but then went into cardiac arrest.
Amy and her husband were then told that Spencer's little body was shutting down. They brought the baby in for Amy to hold for the first and last time.
They began praying for Spencer and calls were made to family and church members to inform them that Spencer had died.
The nurses already had the death certificate ready and were just waiting for the last heart beat so that they could call the official time of death.
However, when the family heard Spencer was near death, the family began to call friends to ask for prayer. Most people were praying for Amy and Greg,
But one lady named LouAnn had been praying for God to show her a miracle for several months. So when she got the call that Spencer had died, she began to pray John 14:11 -14.
"Believe me when I say that I am in the Father and the Father is in me; or at least believe on the evidence of the miracles themselves. 12I tell you the truth, anyone who has faith in me will do what I have been doing. He will do even greater things than these, because I am going to the Father. 13And I will do whatever you ask in my name, so that the Son may bring glory to the Father. 14You may ask me for anything in my name, and I will do it."
LouAnn was not surprised at all when she got the call that Spencer was alive. Even the doctors said that they had experienced a miracle that day!
After two weeks of testing in the NICU, Spencer went home where he progressed normally with physical therapy.
Three years later, Spencer was diagnosed with Epilepsy and has suffered many seizures and many trips to the hospital. And Amy has become an Epilepsy Advocate Speaker.
She wrote yesterday that Spencer has not had a seizure since January 14th - almost 5 weeks! Please keep Spencer and the rest of their family in your prayers.
Do you have a miracle or an answered prayer you want to share?
It's easy to participate in Miracle Monday. Just post a miracle or an answered prayer on your blog and link it back here using Mr. Linky below.
Please mention "A Mom's Life" and my URL in your post. And if you want, you can use the Miracle Monday button in your post as well.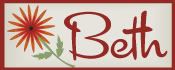 This edition of Miracle Monday is now closed. Please come back next Monday if you would like to link to a miracle on your blog. If you are looking for other miracles, please check our Miracle Monday archives located on the right sidebar.