Happy Miracle Monday!
This Monday, I would like to spotlight Denise at Shortybear's Place. Denise is truly a woman of God. Just spend a little time at her blog and you will surely see that.
Denise has had a lot happen to her in her lifetime yet she always manages to find God and his mercy in every situation. She is a regular contributor to Miracle Monday. She has such a unique gift for being able to see God's hand in every situation that it makes me certain that if we could all look at our lives the way Denise does, our blogs would be full of miracles.
Last week, Denise posted a particularly chilling miracle. Please read it to see how God kept Denise and her niece from harm as they were walking around a track. God is indeed good!
Denise is also doing a special feature on her blog. It's called "The 30 Day Husband Encouragement Challenge." You can't say anything negative about your husband to him or to anyone else about your husband. Each day she has been highlighting something to focus on when trying to encourage your husband and say positive things to him. What a wonderful idea and so much harder than it sounds!
If you are going to participate in Miracle Monday this week, it's simple. Just post a miracle on your blog and link it back here using Mr. Linky below. Please mention "A Mom's Life" in your post. And if you want, you can use the Miracle Monday button in your post as well.
PLEASE NOTE - when linking make sure to link to your Miracle Monday post. Do not link to the front page of your blog. It is important that you link to the Miracle Monday post so that when others are reading your miracle in the future, the link will take them directly to your miracle and not to the front of your blog.
For an explanation on how to do this, please check here. Or, you can always email me and I will be glad to help you. My email address is in my profile.
Have a great Miracle Monday and thanks for participating!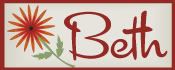 This edition of Miracle Monday is now closed. Thanks to all who posted miracles. If you have a miracle to share, please come back next Monday. In the meantime, I hope you can see the Lord's presence in these.