It's Miracle Monday again!
If you have something to share, I hope you will write about it today. And remember, miracles can be big or small.
Last week, my friend Corey over at Living and Loving Every Minute Of It left a miracle.
Many of you are probably familiar with Corey. She is a talented photographer who really knows her way around a camera.
Last week, she posted some truly amazing before and after pictures of a girl named Michelle.
Go check them out and see what the power of prayer and the miracle of modern medicine can do to bring a little girl back from the grasp of death.
If you have a miracle to share, it's easy to participate. Just post a miracle on your blog and link it back here using Mr. Linky below.
Please mention "A Mom's Life" and my URL in your post. And if you want, you can use the Miracle Monday button in your post as well.
PLEASE NOTE - when linking make sure to link to your Miracle Monday post. Do not link to the front page of your blog.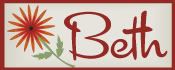 This edition of Miracle Monday is now closed. Please come back next Monday if you would like to leave a miracle. Thanks!