It's Miracle Monday! Instead of highlighting a miracle today, I thought I would highlight a portion of scripture.
As the stock market is crashing and retirement funds disappearing and as gas prices are at an all time high and many people are worried about how they are going to pay their bills and feed their families, I just wanted to remind everyone of this...
25"
Therefore I tell you, do not worry about your life
, what you will eat or drink; or about your body, what you will wear. Is not life more important than food, and the body more important than clothes?
26Look at the birds of the air; they do not sow or reap or store away in barns, and yet your heavenly Father feeds them. Are you not much more valuable than they?
27Who of you by worrying can add a single hour to his life?
28"And why do you worry about clothes? See how the lilies of the field grow. They do not labor or spin.
29Yet I tell you that not even Solomon in all his splendor was dressed like one of these.
30If that is how God clothes the grass of the field, which is here today and tomorrow is thrown into the fire, will he not much more clothe you, O you of little faith?
31So do not worry, saying, 'What shall we eat?' or 'What shall we drink?' or 'What shall we wear?
'
32For the pagans run after all these things, and your heavenly Father knows that you need them.
33But seek first his kingdom and his righteousness, and all these things will be given to you as well.
34Therefore do not worry about tomorrow
, for tomorrow will worry about itself. Each day has enough trouble of its own. - Matthew 6:25-34
God will give us all that we need, all we have to do is ask him, trust him and believe in him.
*Thanks to
Alicia for the inspiration
for this post
.
If you have a miracle to share, it's easy to participate. Just post a miracle on your blog and link it back here using Mr. Linky below.
Please mention "A Mom's Life" and my URL in your post. And if you want, you can use the Miracle Monday button in your post as well.
PLEASE NOTE - when linking make sure to link to your Miracle Monday post. Do not link to the front page of your blog.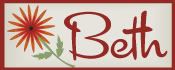 This edition of Miracle Monday is now closed. If you have a miracle you want to share, please come back next Monday. Thank!